FOOD TRUCKS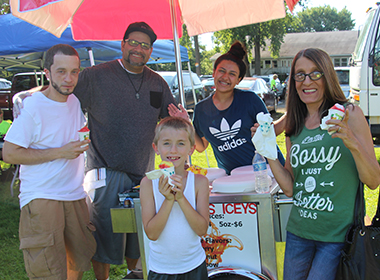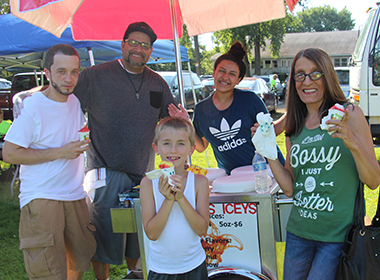 Bringing the flavor of NYC to the Central New York area for the first time. Catch the flavor!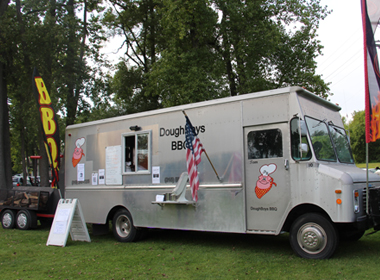 Doughboy's BBQ, proudly serving the best ribs, chicken and pork you'll find in the Utica-Rome area! We are available to cater your event or party.
Gypsy Girl Wood Fired Pizza is all about handmade, gourmet wood fired pizza made to order! From the classic pizza to dessert pizza there is something for everybody!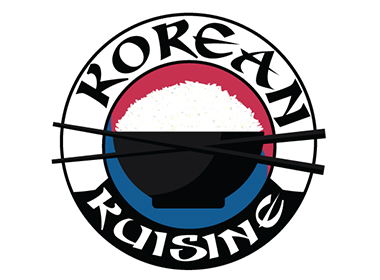 Korean Kuisine offers authentic Korean dishes that are always fresh, delicious and healthy.  If you've never had Korean food before, you are in for a treat.  Korean food often consists of marinated beef and pork dishes as well as rice, noodles, soups and fresh vegetables.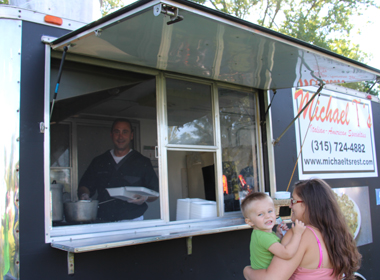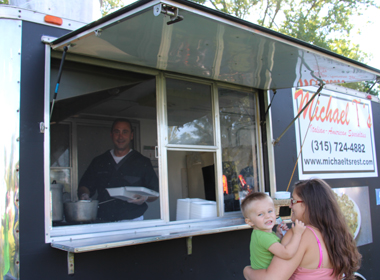 Michael T's is a local family-owned Italian restaurant in New Hartford, New York serving delicious Italian dishes and drinks in the Mohawk Valley.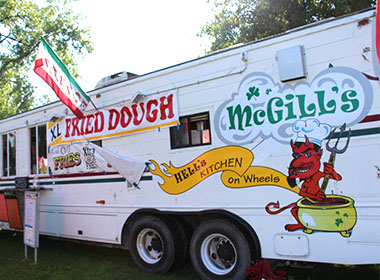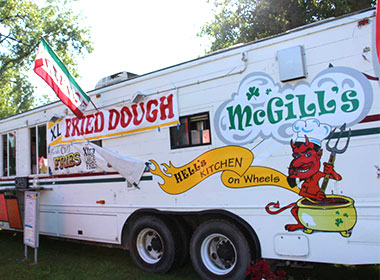 Fries done 10 different ways, London Broil & Philly Cheese steak Sandwiches, Pulled Pork, Sausage & Peppers, Wings done 10 ways, Fried Dough, Chicken Riggies & Greens
We are a mobile ice cream truck bringing you soft serve ice cream, sundaes, banana boats, milkshakes, root beer floats, and 20 flavors of shaved ice!
We are a family run food truck business that shops local. We offer a wide variety of menu items cooked fresh on site.
Sarita's Food Truck is a vibrant food truck that services hungry people for lunch and late nights! Serving empanadas—a Spanish dough stuffed with filling.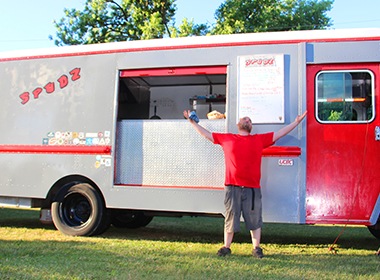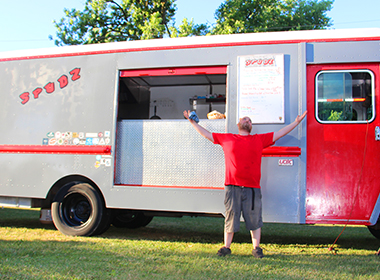 Spudz is a roaming food truck that sells potato based dishes with a gourmet twist. We only use the freshest ingredients and are a 100% from scratch kitchen.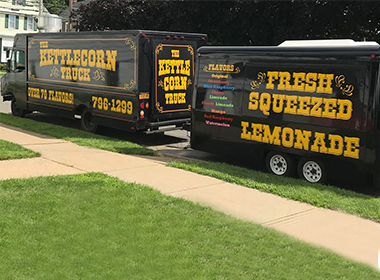 Serving a variety of fresh squeezed lemonades and over 70 flavors Kettle Corn! Feel free to contact us to enhance your event or fundraiser. WE POP FOR PARTIES!
The Mason Jar Concessions, serves lemonade, limeade and orangeade with fruit add-ins and now have just added gourmet Mac & Cheese to their repertoire!
Zeta's Eatery, a lil bit of everything. Burgers, Wraps, Chicken, Steak N Greens, Philly Steak, Fries, and more!