step 1
Buy some tickets!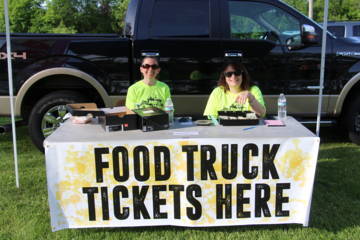 step 2
Choose a Food Truck & Buy Food!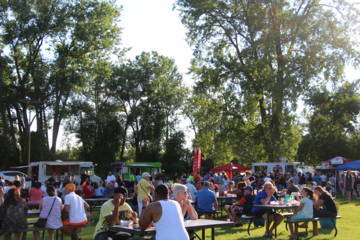 step 3
Eat & Enjoy!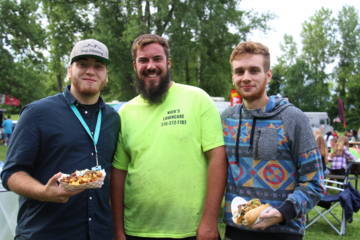 ---
COMMON QUESTIONS
What are the tickets for?
Everything! Anything purchased at the trucks are paid for with tickets. Trucks will not accept cash.
How does this work?
Tickets work just like cash. $1 per ticket. So if something is $5 at the truck, you give them 5 tickets.
How do I know how many I'll need?
You have 2 options. You can walk around, check out each truck, decide what you want and add up the dollars. Tickets are sold in any increments. OR you can ballpark a certain amount per person (food/drink/dessert). Example – 3 people x $10 = 30 tickets!
Can I return the unused tickets?
No. But whatever tickets you have left over can be used at any upcoming What the Truck Tuesdays through the 2017 season. Last day of the season is October 10th.
Can I buy just one ticket?
Of course! This comes in handy if you need just one more ticket or if you want to add to the previous week's tickets you had left over.
Can we bring our own blankets/ chairs/ tables?
Definitely! We encourage you to do so! There are plenty of picnic tables available, but if you want your own little section to enjoy great weather, music and awesome food – go for it!
Is there alcohol?
No alcoholic beverages are allowed on the premises of Canal Park, 215 Leland Ave., Utica, NY.